Party Invitations & Birthday Invitations
Party invitations in a simple one expression. Choose modern party invitations for any occasion with our unique theme invitations, our imprintable party invitations feature foil-embossed border, vellum overlay, die-cut, ribbon embellishments, folder, and premium quality paper card stock.
Party Invitations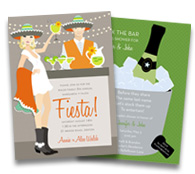 Birthday Invitations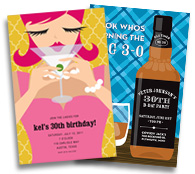 Wedding Invitations & Bridal Shower Invitations
Bridal Shower Invitations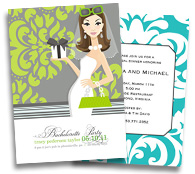 Wedding Invitations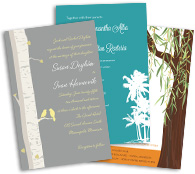 Baby Shower Invitations, Baby Announcements & Kids Invites
Honor yourself as mom to be by hosting a baby shower party. Shop our baby shower invitations featuring baby animals, pastel colors, Christian blessings, stylish moms and more. Announce the arrival of the newest addition to your family and loved ones. Send either a birth announcement or baby stationery letterhead with baby's hand and foot print, and other adoring specifics.
Baby Shower Invitations
Kids Invitations & Stationery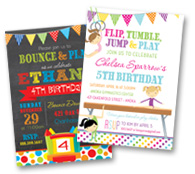 Printable Stationery Announcements & Thank You Cards
The preprinted designer Thank You cards, and stationery letterhead are offered in variety of themes: baby announcements, baby shower, bridal shower, bachelorette party, wedding party, wedding anniversary, engagement announcements, graduation party, holiday, and birthday party event. Choose from casual, or formal, and from classic, traditional to modern designs.
Thank You Cards & Note Cards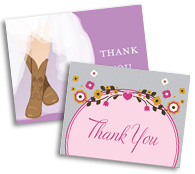 Themed Stationery Announcements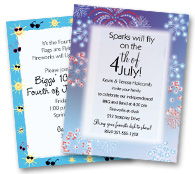 Business Stationery & Corporate Event Invitations
We offer a wide range of business stationery at discount prices to meet your business demands. Stationery items include letterhead, brochures, postcards, business cards, envelopes, and certificates. The blank business invitations are easy to print, laser and inkjet printable, and is offered in a variety of designs from moving announcements to retirement party, sports to education, and from conservative to modern contemporary design.
Our business stationery and formal invitations are great for corporate offices, schools and churches. Create your eye-catching brochures, letterhead, business cards and envelopes with our complete stationery sets.