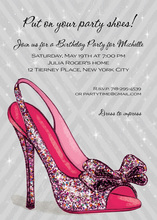 Luxurious Sparkle Party Pump Invitation
As low as $0.50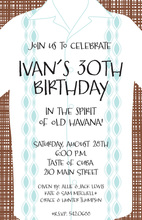 Casual Cuban Havana Shirt Invitations
As low as $0.50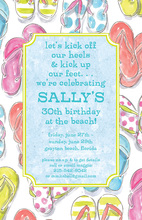 Blue Flip Flops Border Invitations
As low as $0.50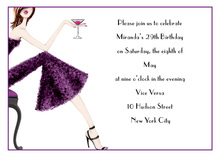 Pretty In Purple Dress Invitation
As low as $0.50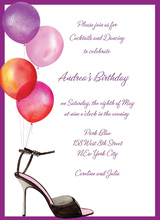 Stylish Party Balloons Invitation
As low as $0.50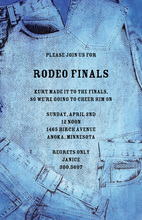 Casual Blue Jean Mania Invitations
As low as $0.50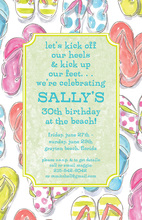 Sage Flip Flops Border Birthday Invites
As low as $0.50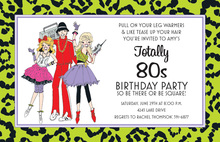 Totally 80s Nostalgia Invitations
As low as $0.50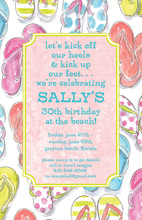 Pink Classy Flip Flops Birthday Invites
As low as $0.50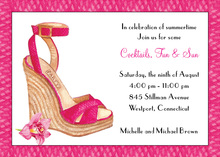 Classic Fashionable Summer Soiree Invitations
As low as $0.50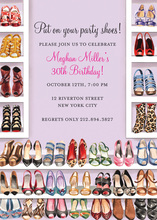 Stylish Shoe Closet Invitation
As low as $0.50

Adult birthday invitations
Birthday parties are not just for kids. Celebrate your adult's birthday party with fun adult birthday party invitations. If you're celebrating a milestone birthday choose from chic 30th birthday party invitations, 40th birthday party invitations, 50th birthday party invitations or 60th birthday party invitations. Adults can choose from many super hip styles and colors for stylish birthday invitations. Choose grown-up take on kid's idea with a big birthday cake invitations or cupcake birthday party invitations. Pick a pocket birthday invitations for an updated look that speaks to your smart and trendy side pocket birthday invitations in a popular pattern or color gives your invitations an instant panache that your guests and guest of honor will adore.
Milestone birthday invitations
Whether you're celebrating a 21st birthday or a 100th birthday, remember that it is a celebration and choose your invitations accordingly. Make children's invitations fun and bright. Adult invitations can be just as fun and still elegant. Make sure your special birthday gets the birthday invitations that will make it just that: special.
Special birthday party invitations
Planning a surprise party? You'll need to get the perfect surprise party invitations to keep your guests intrigued. Make sure you give the right RSVP invitations so the surprise stays a secret. Bring out the most of your theme event with the perfect themed party invitations. Hosting a corporate or business birthday party? Your birthday party invitations don't have to be monotone or boring. Many birthday party invitations work perfectly for corporate and business invitations. Pocket invitations are elegant and chic; perfect for your corporate birthday invitations, CEO birthday party invitations and much more. These reserved yet hip styles make a perfect for corporate party invitations. Whatever your special birthday is, we have perfect birthday invitations for your celebration.